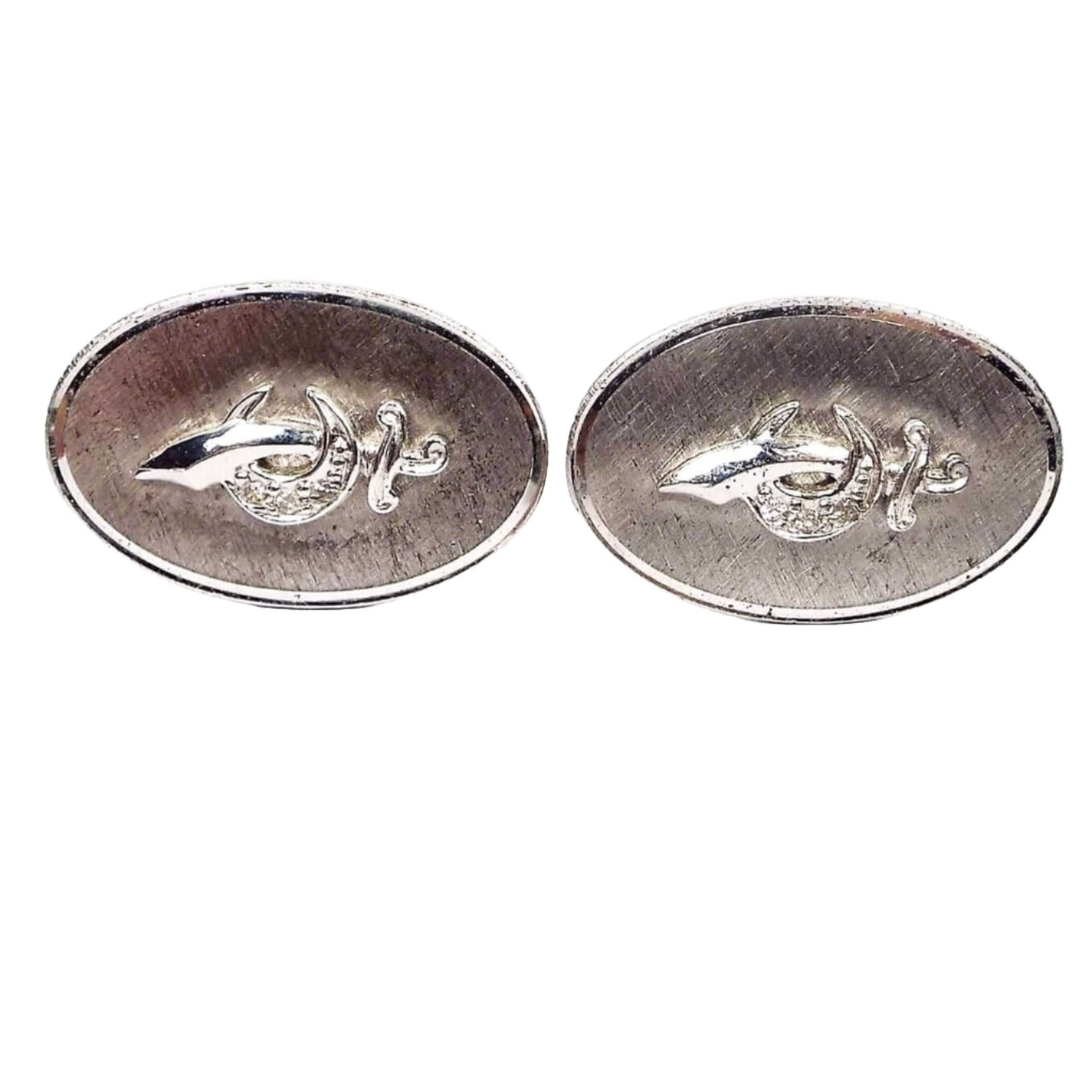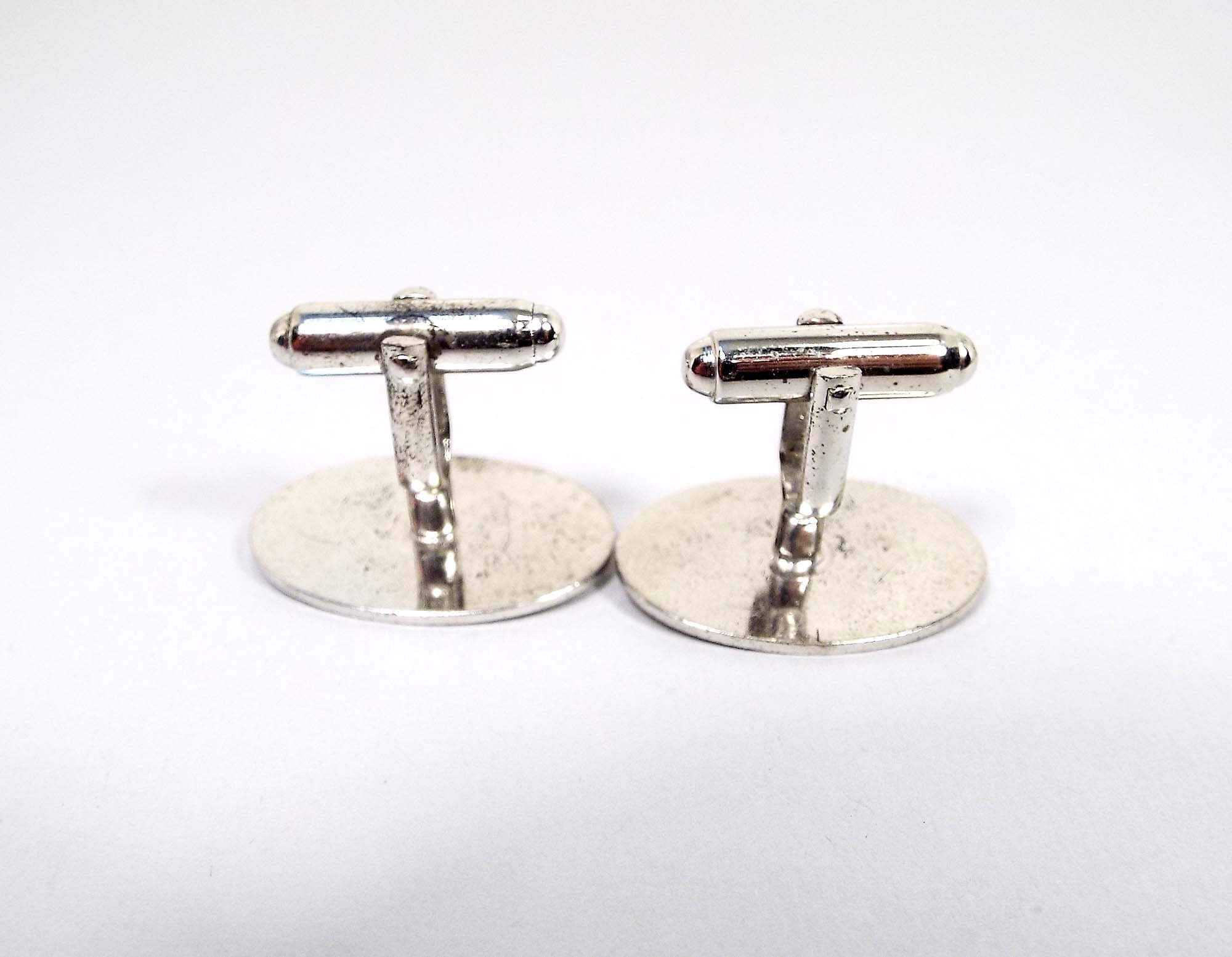 Anson Sterling Silver Vintage Shriners Cufflinks with Diamond Accents, Fraternal Cuff Links
Please select all options.
Shriners scimitar and two claws design on textured sterling silver setting. Each cufflink has three very tiny genuine diamond accents on the curve of the two claws area. 
Size: 

1" in size.

Type: Pre Owned Vintage from the 1960's. 
Condition: 

Great vintage condition with good working levers.

Materials: Sterling silver, tiny diamond accents.
Markings: 

Anson and Sterling on the inside lever area.

Weight: 

Weight is 11.7 grams.
All stones are tested with a Presidium Gem Tester. Please note that while testing will show the type of gemstone, it cannot differentiate between a natural or a lab created stone, nor can it tell whether the stone has been heated, treated, or dyed.
Free shipping on all US orders