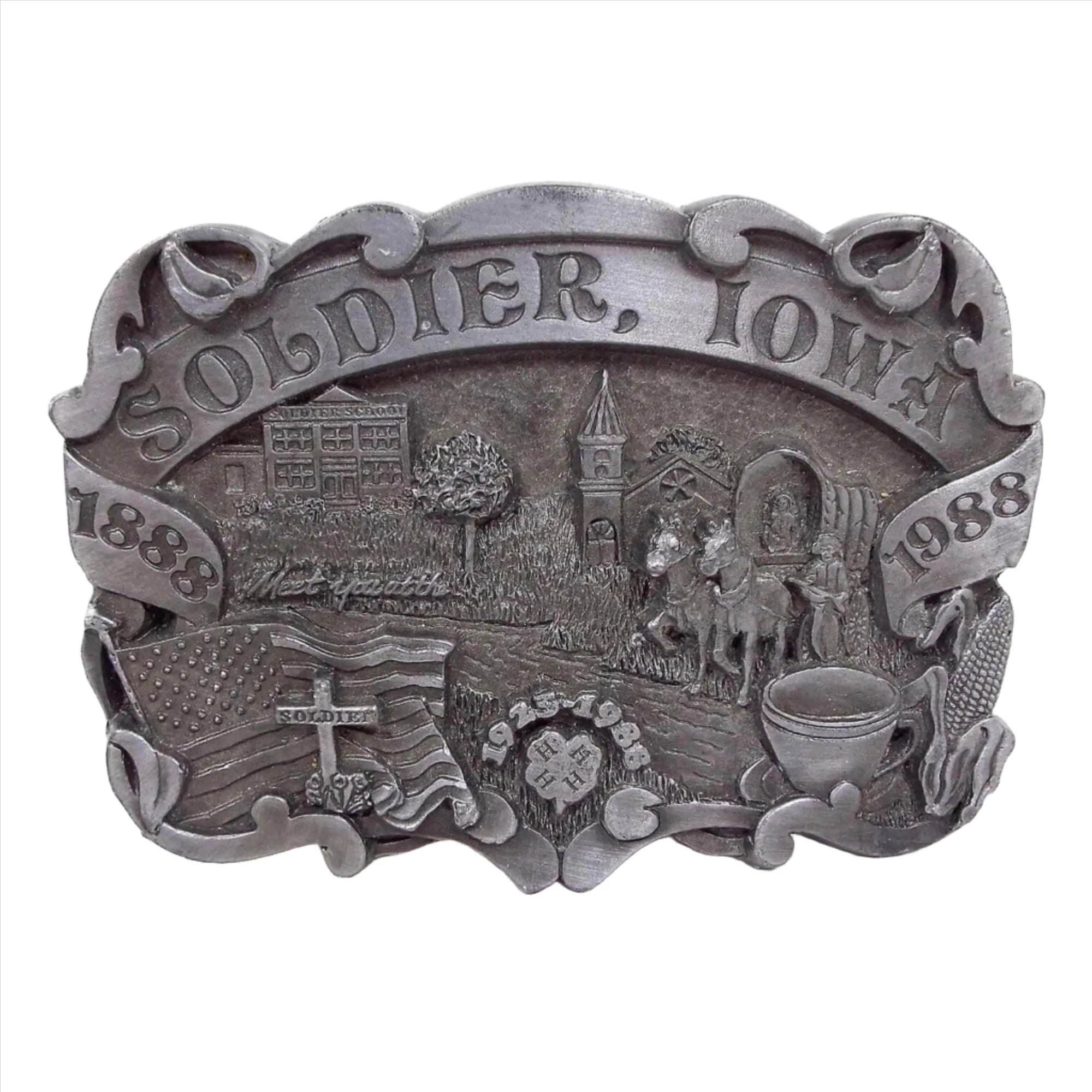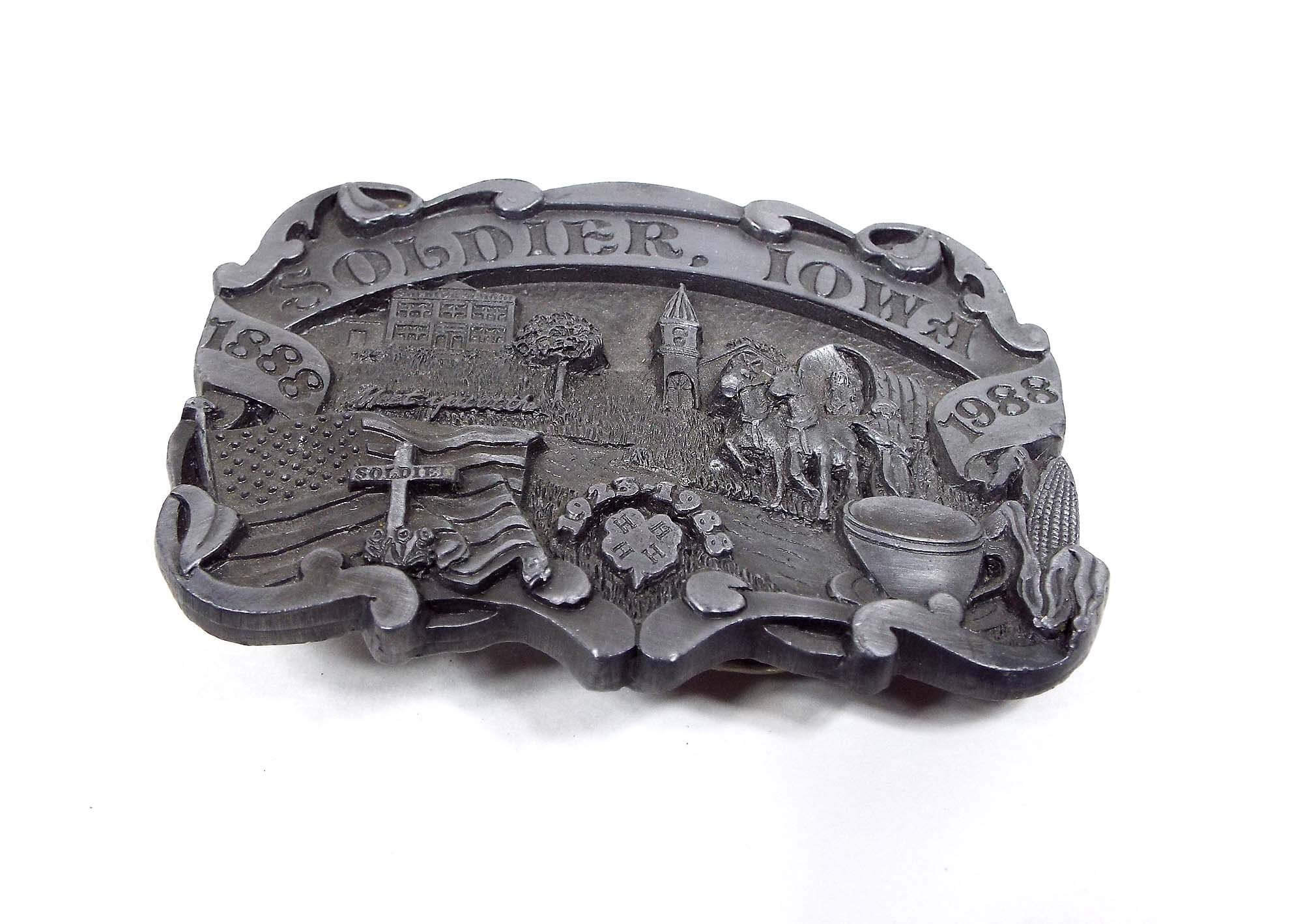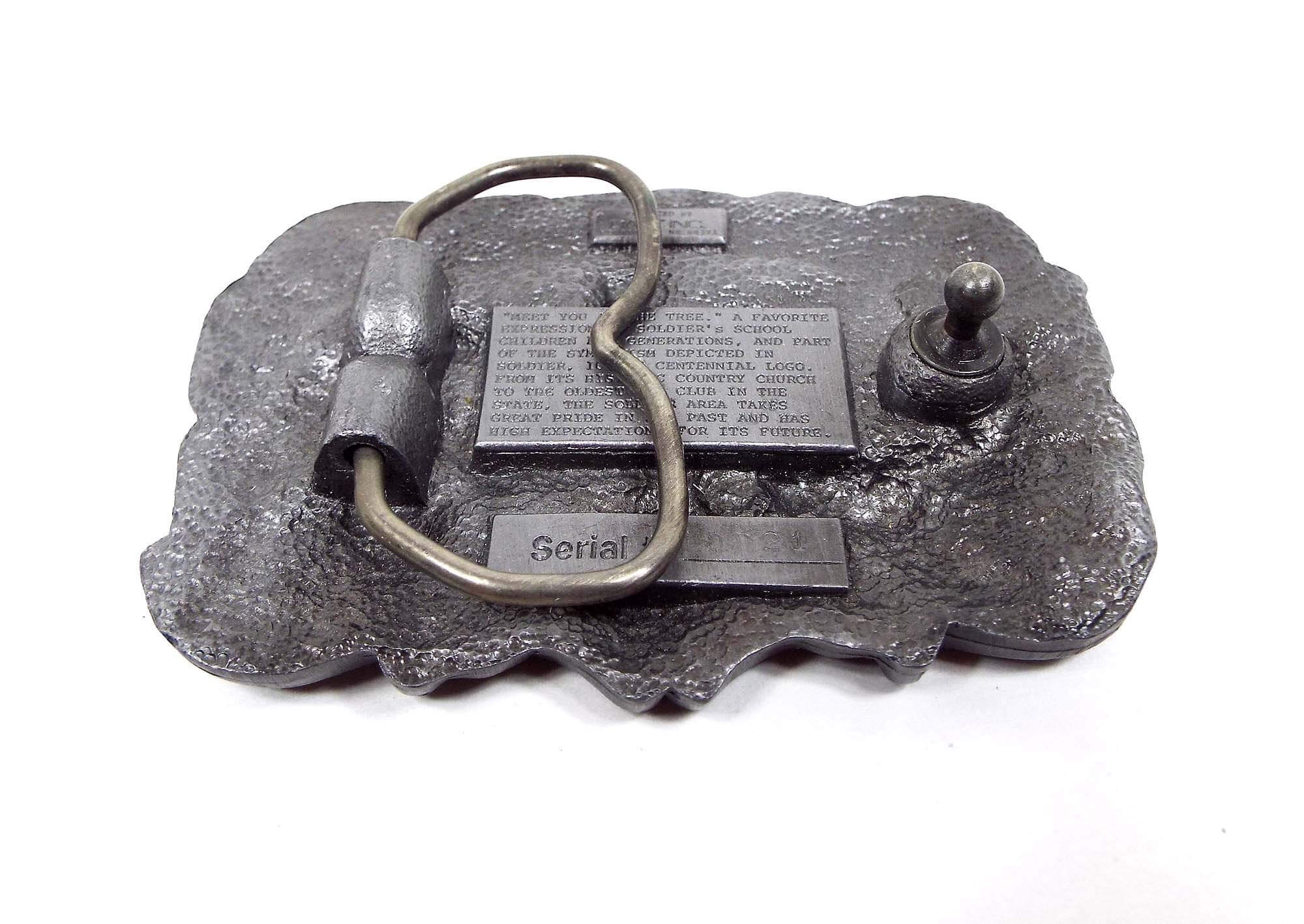 Dart Inc Soldier Iowa 4H Vintage Belt Buckle
Please select all options.
Soldier Iowa 4H belt buckle. Has two sets of dates on it. First is 1888 and 1988, and the other is down by the 4H symbol and has 1923-1988. 
Size: 

3 1/4" x 2 1/4" in size.

Type: Pre Owned Retro Vintage from the 1980's. 
Condition: 

Darkened patina.

Materials: Pewter.
Markings: 

Marked Dart Inc on the back as well as some information about Soldier Iowa and its 4H club, as well as serial # 0221.
Free shipping on all US orders